Free Trade Warehouse Zones
Free Trade Warehouse Zones (FTWZ) is a category of Special Economic Zone (SEZ) with clear focus on Trading and Warehousing governed by the SEZ Act and Rules. The Zones are notified and are under the Ministry of Commerce, with the whole idea of making India as an International Trading Hub. Kerry Indev FTWZs are strategically located near major ports, provide excellent connectivity via rail, road, sea and air transport, and boast of world-class warehouses with state-of-the-art material handling equipment.
Kerry Indev currently operates two FTWZ Units — both of which are mega international trading hubs with Special Storage areas, Container Yard and Dedicated Customs officials facilitating trade.
Chennai FTWZ unit was set up in 2013. It is located 50kms from Chennai Port and 35kms from Chennai Airport, in Sriperumbudur. It caters to South and East India. Spread across 2,00,000 Sq.ft.of Racked and Non Racked Storage and with a capacity of 10,000 Pallet position (High Bay Rack), this warehouse also has a provision for +15 to +25 °C and +2 to +8 °C chambers and Dust Free Air Con Zones for storage and Labelling ideal for Pharma and Life sciences cargo.
Mundra FTWZ Unit was setup in 2017 as a port based FTWZ Unit and is 8 kms from the Mundra Port and 60 Kms from Kandla port. It caters to West and North India distribution. This unit is spread across an area of 15 acres of land with 1,50,000 of Racked and Non Racked Storage and with a capacity of 8,000 Pallet position (High Bay Rack), Mezzanine Zones, Value Added Service Areas and container yard for ODC and Breakbulk Operations.
All the Warehouses are Grade A quality, ISO 9001-2015 Certified with Fire NOCs and ultramodern amenities. Other than Storage, we support a multitude of VAS –Value Added Services (like Stickering, Labeling, Packing, Repacking, Kitting – CKD, SKD, Piece Picking) as our authorised services.
Overseas Entities (having no presence in India) can now hold goods at FTWZ with Kerry Indev acting as IOR. This will enable them to supply goods from the Zone to Indian Manufacturers or customers on Just in Time mode making FTWZ as a Vendor Managed Inventory Hub. Also, Indian Entities can supply and export goods to Overseas Entity within FTWZ and the Overseas Entity can then build their inventory levels, perform all value additions as per the destination country requirement and then ship it out with Kerry Indev as an Exporter on Record making FTWZ a Buyer Consolidation facilitating Pick and Pack Operations.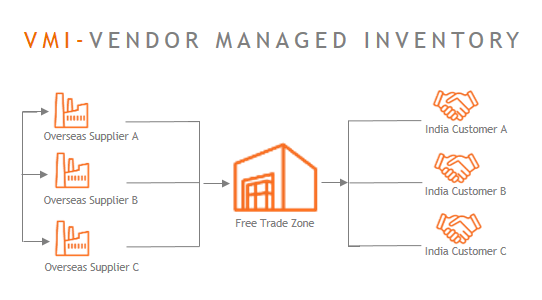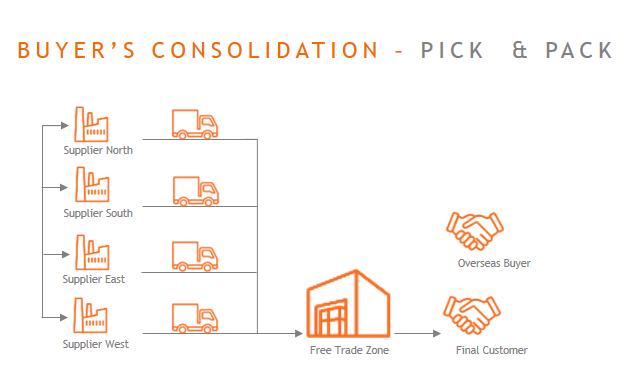 Showcase
Located 8km from the Mundra Port, Kerry Indev has 15 acres of land with 150,000 sq.ft of Free Trade Warehousing Zone which allows seamless movement of EX-IM cargo. With racked, non-racked and ODC operations, we offer professional warehousing and diversified value-added services including packaging, labelling, kitting and more. Utilize Mundra FTWZ for bringing your import cargo and cater North and West of India. With current shortages of equipment in various parts of the country, you can ship your cargo to FTWZ and build inventory near the port and utilize available equipment for ease of exports.